The Original StairSlide
Segments
4-Pack - Most Popular
6-Pack - Best Price
Single
2-Pack
3-Pack
5-Pack
7-Pack
8-Pack
9-Pack
10-Pack
As seen on:
Non-slip Grip Bottom
Rubber grips for hard or soft surfaces
Fits Your Stairs
Expands to fit different stair heights
Stacks & Stores
Easily stack and store your slides
#ShowYourSlide
Slides in The Wild
Ask away!
Questions & Answers
The Reviews Are In
Kids & Parents LOVE StairSlide
Customer Reviews
Write a Review
Ask a Question
05/20/2022
Debbie T.

United States
I recommend this product
My grandchildren love it!
My grandchildren couldn't stop playing with their slide. Their legs were so tired the next day, so it was also great exercise too! Even though they are only four years old and two years old they were coming up with interesting ways to set up the slide using furniture! It was delightful to watch them. I couldn't be happier with this purchase!
We love to hear this!! We also would love to see pictures as well! Thank you for your recommendation.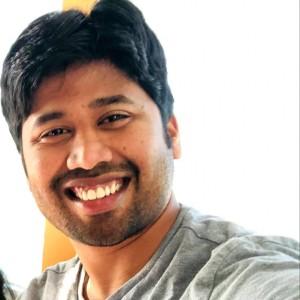 AK
05/11/2022
Arun K.

United States
I recommend this product
Everyone in my household loves the stairs :)
It's brilliant to transform the staircase into a giant slide, and the slides work perfectly. We all love the stairs now, and yeah, I'm a 34 year old and I slide on them. Thank you for making this fantastic product. We love it!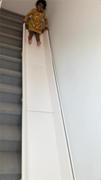 We love to hear that all of the family is enjoying the Stairslide.
04/25/2022
Stephanie B.

United States
I recommend this product
We are in love
Thank you for our stair slide! We absolutely love it!!!
We appreciate you sending in a video of your kids enjoying the StairSlide. Kids laughing is music to moms ears!
04/21/2022
Megan J.

United States
I recommend this product
Love it!
Favorite gift of the birthday! Such a fun way to bring outside inside! It's a great way for the kids to play and have fun!
We really appreciate your raving review and recommending our product.
04/19/2022
Steven B.

United States
I recommend this product
Works great, lots of fun for our kids
Great slide for toddlers and small children. The slide is not like a playground slide which ends on a short horizontal section a foot off of the ground. This slide ends on the floor so you need a good landing area beyond the bottom of the staircase for this slide to work safely.
We appreciate your feedback. There is a way to set up the stairslide in low impact. I will reach out to you through email with the pamphlet.